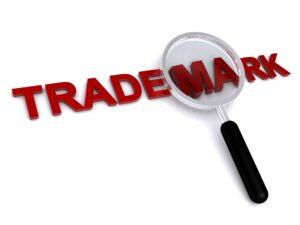 A Trade mark is the identification of your business. This is the symbol that helps your customers pick your products or services out.
Every citizen of EU and every company that is registered in EU Member States can register a Trade mark.
Main types of Trade marks:
Word mark – consists exclusively of words or letters, numerals, other standard typographic characters or a combination thereof that can be typed;
Figurative mark – a trade mark where non-standard characters, stylisation or layout, a graphic feature or a colour are used, including marks that consist exclusively of figurative elements;
Figurative mark containing word elements – consisting of a combination of verbal and figurative elements;
Shape mark – consists of, or extends to, a three-dimensional shape. It can include containers, packaging, the product itself or its appearance;
and others.
Trade marks has to be clearly defined so that they can be distinguished by clients.
Scope of EU Trade marks:
The European Union Intellectual Property Office (EUIPO) adopts the Nice Classification for classifying goods and services. The Nice Classification divides the goods and services into 45 categories (or classes).
Protection:
The EU trade mark gives its owner an exclusive right in all current and future EU Member States.
Registration process:
Receipt/Submitting of the application;
Examination period;
Publication of the application
Opposition period;
End of opposition period;
Publication of the registered mark.
Registration process terms, according to the chosen type of procedure:
Fast track– from 4 to 5 months;
Regular – around 9 months.
Fees:
850 EUR application fee for one class;
900 EUR application fee for two class;
1 050 EUR application fee for three class;
plus 150 EUR application fee for each next class.
An EU trade mark is valid for 10 years. It can be renewed indefinitely, 10 years at a time for each renewal.
The services that Lead Consult provides:
Preparation of all required documents for registration of EU trade mark;
Submission of the application;
Representation in front of EUIPO during the procedure of registration.
The Lead Consult team offers you professional services and consultation. Please contact us at:
☎ phone + 3598 888 33 600
✉ email: office@leadconsult-bg.com