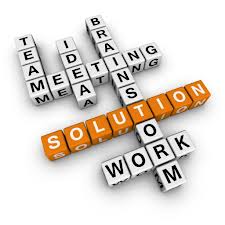 The two most popular legal forms for carrying out business in Bulgaria are a joint stock company (AD) and a limited liability company (OOD), though the law also provides for: sole trader operations (ET), joint ventures, branches, holdings, cooperatives, and representative offices.
They all have to be registered with the Commercial Register, which is a process that usually takes 1 week.
The first two restrict the liability of the shareholders to the amount of their share in the capital of the company, which means that the AD and OOD are the most preferred forms for doing business by both locals and foreigners. Minimum of capital is 2 BGN (1 EUR).
Whilst in an OOD the shares are attributed to individuals and can be transferred entering in the Commercial Register, the shares of an AD are not individually named and can be sold or transferred without informing the Commercial Register.
An AD may issue registered, bearer's and preference shares. Both paper-backed and book-entry shares may be issued.
The AD company ensures the anonymity of shareholders and allows for raising funds through issuance of bonds or shares on the stock exchange.
An AD is managed by the general meeting of shareholders, and the board of directors or supervisory board and management board.
An OOD's annual financial statements need not be audited by a CPA unless the company happens to meets certain requirements under the Bulgarian Accountancy Act, whereas all ADs have to have their annual financial statements audited by a CPA.
Individuals can also establish both types of companies. In these cases the one-man limited liability company is called an EOOD and the one-man joint stock company is called an EAD.
EOODs and EADs are regarded as local legal entities even when the sole owner of the capital is a foreign physical or legal person.
In short the process for setting up a company is as follows:
– Check the company name is free
– Produce Articles of Association;
– Pay in to the bank at least 70% of the obligatory company capital for an OOD (the total capital being 2 BGN); or 25% for an AD (the total capital being 50,000 BGN);
– Submit the application to form the company together with the proof you have paid the capital to the Commercial Register
– Registration with the local tax authority- VAT registration must be done within 14 days;
– Bank account
– Company stamp
The Lead Consult team offers you professional services and consultation. Please contact us at:
☎ phone + 3598 888 33 600
✉ email: office@leadconsult-bg.com