The stability of Bulgarian banking system or why to invest in Bulgaria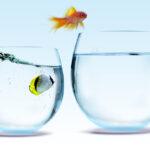 As we all know the well-being of banking systems in different countries depends mainly on the ability of political institutions to balance and limit how coalitions of various political groups influence government regulations.
Тhe Greek banking system crisis is one of the leading news recently, which makes people want to reinvest and set up a business abroad. In relation to the restrictions imposed on the amount of money which can be withdrawn from banks (and cash machines) in the neighboring country, the Central Bank of Bulgaria (BNB) informs that Bulgaria's banking system is stable and fully independent from the banking systems of other countries in EU. The crisis in the Greek financial system can not affect the normal functioning and stability of Bulgarian banking system as it has no legal significance in Bulgaria. All the bank savings in Bulgarian bank accounts are safe and well capitalized.
So, after all, investing in Bulgaria is still advantageous for your business for its banking system stability, liberal tax policy and still comparatively low taxes.
If You have any questions or concerns, please, do not hesitate to contact us.
Tel: (359) 888 833 408
e-mail:  office@leadconsult-bg.com