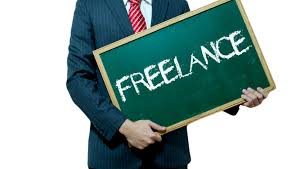 Freelancer in Bulgaria. Foreigners who practice freelance jobs in Bulgaria, register in BULSTAT Register.
For this purpose, they have give in an application containing the following information:
1. BULSTAT code- this is the personal number of the foreigner (PNF)
2. Basic data about person- date of birth, nationality, names, identity document (passport)
3. Reason for registration
4. Address for correspondence
* The address for correspondence of the foreign individual must be in the country. If you do not have, you can sign a contract for the provision of address.
5. Address of carrying out the activity
6. The type of activity/profession
7. A document, attesting to the completion of this activity- diploma or other document, which have be certified by the statutory order
8. Date of commencement, suspension, resumption of activity
After issuance of the certificate of registry, person, who practises freelancers, have be registered in the NRA (National Revenue Agency), which declares that the person is self-employed.
What we need from you:
1. To provide us basic information about you and profession, which you practise
2. To give us diploma or other document certifying your business
The services you can receive from Lead Consult:
1. Input an application and obtain the certificate of registration in the BULSTAT Register
2. Registration in the NRA
3. Legalization of documents attesting to your profession in the statutory order
4. Provision of address if you want – by signing a contract for the provision of address.
The Lead Consult team offers you professional services and consultation. Please contact us at:
☎ phone + 3598 888 33 600
✉ email: office@leadconsult-bg.com