Registration of foreigner's car in the Traffic Police of Bulgaria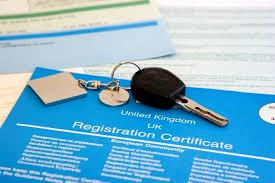 If you are a foreigner staying on the territory of the Republic of Bulgaria and you have your own car that you would like to register legally on its territory, here is how you could do it:
Necessary documents:
1. Written application for registration;
2. Documents for acquiring ownership with datas for identification of a car.
3. Identity document (eg, passport);
4. Document for concluded Civil Liability Insurance;
5. Customs document on imports within the European Union (EU) if the car is imported from a country outside EU.
6. Paid ecotax
7. Paid State Fee of 6 BGN
Procedure of registration:
After a detailed technical inspection of the car and all of submitted documents, the Traffic Police issued a certificate of registration (a large and small ticket) together with signboard with registration number a car.
The services you can receive from Lead Consult:
1. We accompany you through the entire procedure of registration
2. Assistance in completing the documents
3. We are competent to answer Traffic Police questions.
If you have questions or would like to help you in Bulgaria, you can contact us for advice or for an entire service.