Procedure of marriage between foreigners in Republic of Bulgaria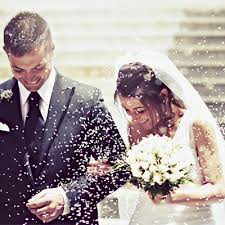 In order to marry on the territory of Bulgaria, foreigners (or only one of them) must have residence permits in Bulgaria (there is no requirement what the residence have to be).
Form of marriage:
The form of marriage shall be governed by the country in which it is concluded. According to Bulgarian law, in this case Family Code has to be attached.
Necessary documents, which foreigners have to provide:
The most important documents for marriage in Bulgaria between foreigners are Civil Status Certificates.
These documents have to be issued by the country/countries whose nationals are persons or by Embassy of the country/countries in Republic of Bulgaria.
In the Civil Status Certificates must be expressly includes that the certificates are issued for marriage on the territory of a foreign state.
The Certificates have to be translated and legalized as it is provided by the state, whose citizens are persons.
The services you can receive from Lead Consult:
Provide  information about all requirements for marriage in Bulgaria according to the nationalities of the citizens;
Translate and legalize all the necessary documents as is provided by the state, which citizens are persons;
If you have questions or would like to help you in Bulgaria, you can contact us for advice or for an entire service.