Permanent residence in Bulgaria for non-EU citizens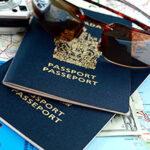 There are several ways to qualify for permanent residence in Bulgaria.
The country offers citizenship to foreigners who:
Invest BGN 1 Mio. (EUR 500,000) within a period of 5 years and the amount is managed by a bank
Invest within the territory of the country at least BGN 500,000 (EUR 256,000)
Invest in a poorer region with high unemployment at least BGN 250,000 (EUR 128,000) and create at least 5 working places for Bulgarians.
Invest in a Bulgarian corporation, which do business in the sphere of transport, tourism, infrastructure, high-priority investment project in industry
Purchase of real estate with a value of at least BGN 600,000
Have company and create at least 10 working places for Bulgarians.
The amount which is necessary to be invest in a Bulgarian property in order to qualify for a Long-term residence is BGN 300,000 or another way is to own at least 50% shares of a Bulgarian company, which has already acquired property of this value.
There is a variety of ways in order to qualify for permanent or long-term residence for non –European Union citizens.
If You have any questions or concerns, please, do not hesitate to contact us.
Tel: (359) 888 833 408
e-mail:  office@leadconsult-bg.com