Number of vacation days and national holidays in Bulgaria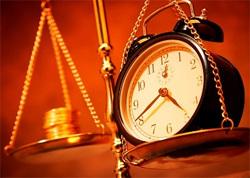 Paid annual leave:
• paid annual leave – 20 working days
• marriage – 2 working days;
• blood donation – the day of the medical examination and blood donation, as well as one day after that;
• death of a parent, child, spouse, brother, sister and parent of a spouse or other relatives in a direct line of descent – 2 working days;
• subpoena or official invitation by other government agencies as a concerned party, witness or expert;
• Participation in meetings as a representative member of a state body or juror; participation in meetings of the special negotiating body, a European Works Council or a representative body of European commercial or cooperative enterprise;
• In the cases of a notice sent by the employer for termination of the employment relationship – 1 hour per day for the days of the notice. This right shall not be exercised by an employee who works seven or fewer hours;
• During training and participation in voluntary units for disaster protection.
• Maternity leave due to pregnancy and childbirth – 410 days
• Leave of the father in the case of a birth of a child – 15 days
• Leave for child care in the cases when the child is  2 years old or younger
• Paid training leave – 25 working days for each year
National holidays are:
January 1 – New Year
March 3 – Liberation Day  - a national holiday;
May 1 – Labour Day and International Workers' Solidarity;
May 6 – St. George's Day – official holiday of the Bulgarian Army;
May 24 – Day of Bulgarian Education and Culture ;
September 6 – Unification Day;
September 22 – Independence Day of Bulgaria;
December 24 – Christmas Eve, 25 December 26 – Christmas;
Easter holidays – Friday through Monday as per the respective year.