Issuance of permission for practice freelancers of foreigners in Republic of Bulgaria to the Employment Agency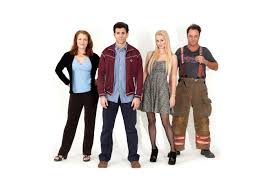 From 2017, citizens of third- countries, who stay temporarily and practice activity on the territory of Republic of Bulgaria, have the opportunity to apply for permission for practice freelancers, as on the basis of this permission to apply and obtain a long-term residence permit or a visa for long-term residence.
Competent authority:
Employment Agency (EA)
Basic Requirements
Requirements for practice the activity:
In order to practise freelancers, the activity, which is practice by the person should be includes in the List of regulated professions in the Republic of Bulgaria and person must has a legal capacity to practice it by the competent authority, depending on the type of profession.
The person must has at least 2 years of professional experience in the profession.
Plan of activity:
The plan should contain the following information:
1. evidence of the economic and/or social effect of the activity;
2. information on the current state of the external and internal economic environment;
3. market identification;
4. clearly defined business aims;
5. opportunities to achieve measurable results;
6. general trends in market development;
7. financial statement
Available funds
The person applying for an issuance of permission for practice freelancers must provide a document for availability of financial resources for practice the profession in accordance with the plan of activity.
Requirements to the person, who practices freelancers
The person has not been convicted – criminal record has to be provide;
To has a command of  Bulgarian language at minimum level B1.
Terms of issuance and validity:
The permission for practice freelancers shall be issued within 30 days from submit the application and all necessary documents to the Employment Agency (EA).
The permission is valid for 1 year.
This period may be extended unless the conditions of  initial issue have been dropped.
Permission for practice freelancers in Republic of Bulgaria takes effect from the date of issuance of the long-term residence permit.
Fees
400 leva
Contact with the team of Lead Consult LTD to assist you with the preparation and submission of documents for Issuance of permission for practice freelancers of foreigners in Republic of Bulgaria to the Employment Agency, as well as with the whole procedure of issuing a permit for long-term residence in the territory of the country.